ABOUT US
FROM OBSCURITY TO CELEBRITY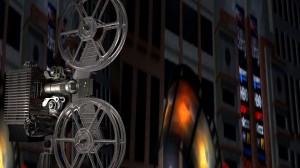 Our small but extremely experienced and insanely dedicated staff works with you every step of the way. We are not some BIG corporation. We are a handful of agents, producers, directors, screenwriters, promoters, media professionals, musicians, and did we mention movie lovers?…that work long hours and weekends and have a passion to help filmmakers get their films out to the widest possible audience.
SCIENCE: The incremental acquisition of understanding through observation
ART: The concrete reflection of perception and imagination
ART & SCIENCE: Working together to improve how art and knowledge is communicated
Over the years our founders have personally tested and refined the techniques & strategies offered at NWD, to attain the widest possible market for our films. Today with NWD films in theaters, airing on major TV networks & cable PPV, at colleges and libraries, on planes, trains, cruiselines, in hotels, hospitals, on digital platforms across the globe and selling at multiple film festivals around the world, we believe we know what it takes to launch your film!
We look forward to reviewing your film and getting to know you and your vision, so give us a call today to find what we can do together!
NEW WORLD's MISSION & COMMITMENT
We are a team of film executives, producers, directors, screenwriters, media and marketing professionals and above all movie lovers with one goal –
To provide independent producers of film and television the opportunity to be seen and heard.
New World is a full‐service development‐through‐distribution entertainment company designed to exploit new avenues of financing, uncompromised creative project development, and existing & emerging global distribution platforms to bring high‐quality media content to the widest possible audience.
New World is distinguished by its ability to interweave seasoned business fundamentals with the newest evolutions in how content is received and purchased. International markets are not an afterthought, but an important new frontier. The latest innovations in distribution technology (VOD, internet streaming, mobile devices, etc.) are built into the foundation of New World, maximizing existing financial streams and providing a competitive edge against slower, more orthodox entertainment companies.
Creativity is not a talent but a way of operating – it is essential for the success of every organization.
-John Cleese
New World Distribution not only distributes film, we are also a creative, independent film/television  event and production company.  Located in Los Angeles, California, we have produced and developed numerous independent films and television shows and special events.